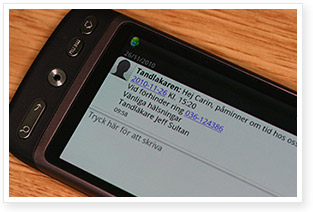 Jaw surgery treats many kinds of problems, among others complex tooth extractions like wisdom teeth that don't fit in the jaw, surgery and tooth implant-operations to fasten bridges in the jaw bone. With us, the entire implant treatment is done at the clinic. There is no need for travel or cumbersome arrangements.
We have a close collaboration with Maths Ericson Bellinetto who works at Linköping University Hospital as specialised dentist in jaw surgery, bite rehabilitation and implant treatment. He is also often hired as a lecturer and speaker both internationally and in Sweden.
We offer cost free consultation.
Visa större karta